When it comes to buying a property, it is essential for the individual to weigh the pros and cons of the property itself and its location before investing in it. The area you choose must be nature-friendly with enough greenery around, easily accessible and safe, and up-and-coming in terms of infrastructural development. One such location is Mamurdi.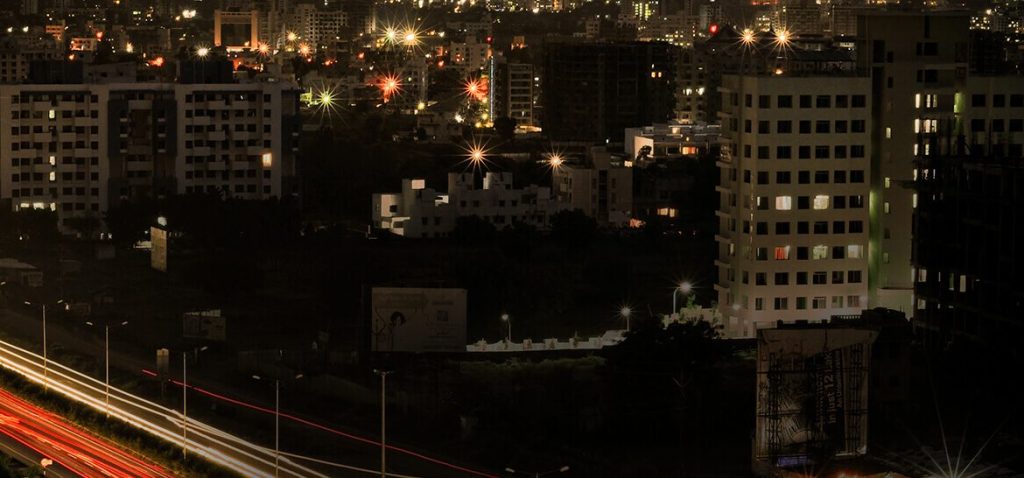 Mamurdi is a town located roughly 30 kilometres away from Pune and has functional connectivity via state highways and railways.
Highlights of Mamurdi
It is rich in natural heritage as there are many beaches, such as the Alibaug beach, the Mandwa beach and the Murud beach which are present just outside Pune.
It has been listed as the perfect weekend getaway, picnic spot and honeymoon destination as well.
Tenants are drawn to Mamurdi because of its reasonable rates of rent in ready possession flats in Pune, and proximity to employment centres.
In Mamurdi, Godrej Properties and a slew of local developers offer credible and affordable housing projects and flats in Pune.
Additionally, the famous hill-station Lonavala is less than an hour away from Mamurdi.
Not just that, Mamurdi is also rich in historical heritage – The Raigad fort and the Shaniwarwada are few of the forts that are present around the town.
Below is a map of Mamurdi, actually showing how it is right off the Mumbai – Pune expressway and 25 minutes on the outskirts of Pune, with excellent connectivity.
Mamurdi's location near employment centres
Most people have a concern regarding employment when it comes to moving to a place like Mamurdi. However, with Pune slowly becoming the next big metropolitan city and more and more companies becoming increasingly interested in opening their branches in the central city as well as in connected towns such as Mamurdi, employment will never potentially be an issue. Residential areas in and around Mamurdi are continually growing, and infrastructural development is happening simultaneously.
Real estate market in Mamurdi
When compared to its neighbouring towns of Baner and Wakad, where properties average around ₹9,000 and ₹7,700 per sq ft, respectively, the property prices are quite reasonable. Mamurdi real estate prices have risen rapidly, by more than 30% in the last 5 years, 20% in the last 3 years, and more than 9% over the past year.
Mamurdi's housing stock consists of 1, 2 and 3 BHK flats. More than 60% of the available housing and flats for sale in Pune is priced less than ₹50 lakh, with the remaining 30% priced between ₹50 lakh and ₹1 crore.
The real estate market has a number of established builders, the likes of Godrej Properties, and includes exciting projects such as Godrej Forest Grove and Godrej Serene.
| | |
| --- | --- |
| Average property prices in Mamurdi | ₹6800 per sq.ft. |
| Average monthly rent for a 2BHK flat in Pune, in the region of Mamurdi | ₹15,000-18,000 |
Since it is a growing city, life in Mamurdi is comfortable, as issues such as traffic and getting from one place to another are not a problem. More so, the properties are affordable and well equipped with modern amenities. With the population not being as much as it is in bigger cities, the homes are spacious with a lot of greenery around.
Social infrastructure on the rise
As mentioned above, the property you choose to live in or invest in must not only be naturally rich but also be the centre of potential development. Mamurdi, with its new buildings, IT parks, and industries coming up, has a lot of advantages as a centre for property investments. Since it is under PCMC, an increase in the number of schools, convenient public transport system and a lot more is about to come up in the city. Also, since it is still at a growing stage, the property rates are relatively low right now and have the potential of scaling up massively in the future.
| | |
| --- | --- |
| Facilities in Mamurdi | Names |
| Healthcare | Jivanrekha Multispeciality HospitalSai Siddhi ClinicShubhshree multispeciality hospital |
| Entertainment | Sentosa Resorts and Water ParkLe Stone restaurantRefill24x7 video arcade |
| Educational Institutions | S.B Patil College of Science and Commerce Symbiosis CollegeBethany Convent School, |
| Parks | Green ParkPCMC GardenVirangula Park & Jogging Track |
| Tourist attractions | Ghoravadeshwar Buddhist Caves (Mahadev temple)Murugan HillKundmala waterfall |
Other important characteristics of Mamurdi
While the temperature may be a little high during the daytime in the summer, it is always calm and breezy in the evenings and the nights throughout the year. Unlike other metropolitan cities in India, monsoons here are extremely beautiful and make for a breath-taking sight. Greenery covers the entire city; the smell of wet earth fills the air and best of all, the weather is cooler than one could imagine.
The town of Mamurdi falls under the jurisdiction of the Pune Municipality, which as per the 'Master Plan 2025 of Pune Municipal Corporation for Sewage Treatment and Disposal', set several rules and regulations which the city strictly follows as well as the people who reside within city limits. It is due to these rules and regulations that Mamurdi is an extremely clean locale, and the city remains exceptionally well maintained.