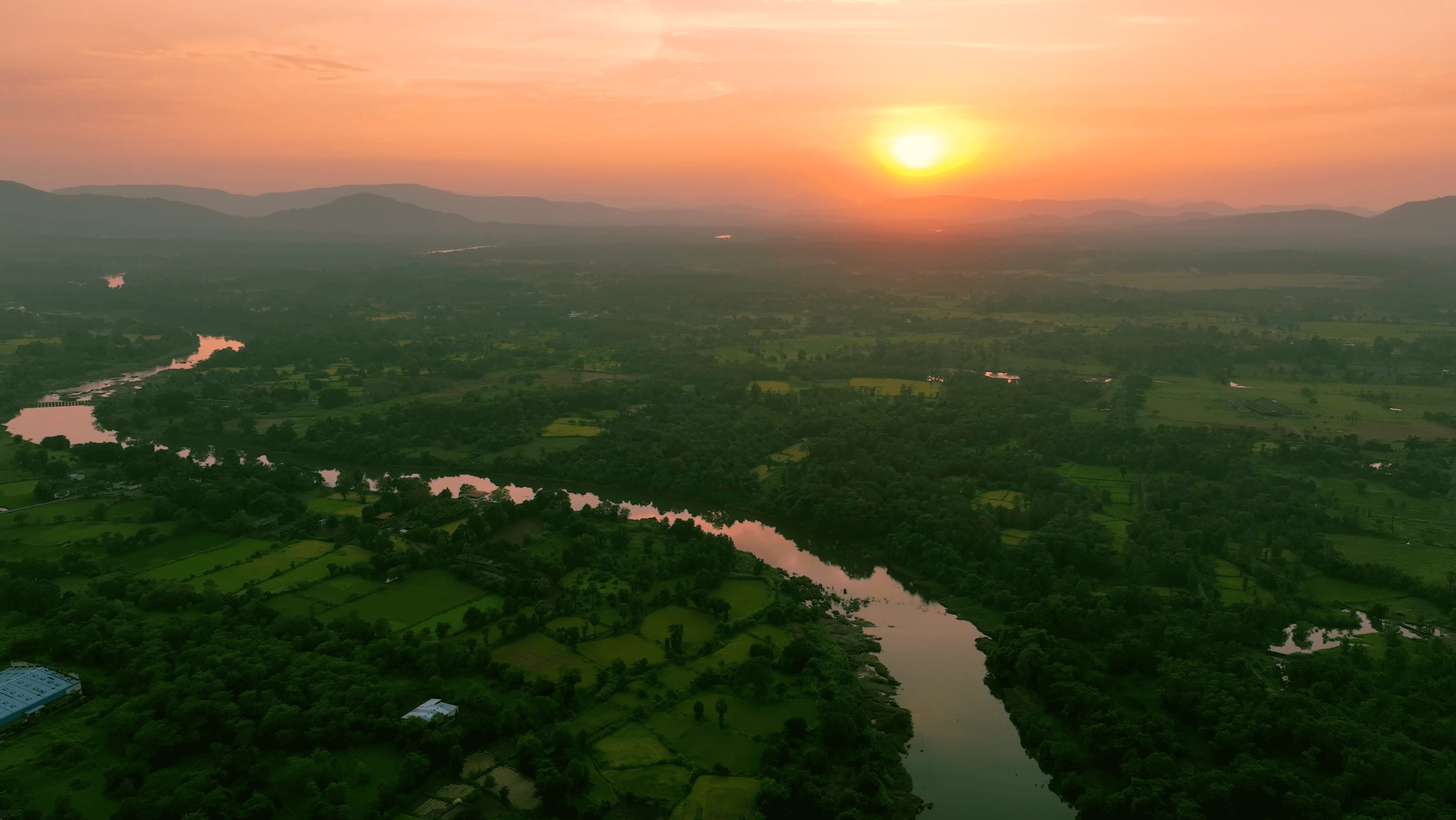 The terms "weekend getaway" and "holiday home" have always been synonymous with the jet-setting crowd or high net worth individuals. This is now changing. More and more families who are first or second generation homeowners are opting to invest additional capital and savings in a second home or weekend home that is located in the midst of nature and not too far from the city. The second home has evolved from a luxury concept to a necessary investment. It is no longer just a status symbol but an opportunity to create a long term asset and a family legacy. As a result, many families are putting much more thought and planning into acquiring, designing and maintaining their weekend home. Let us look at how the 'second home' has become a symbol of an evolving urban India.
Home away from Home
During the pandemic a lot of families moved away from the city and retreated to their second home. These homes were typically bigger, independent and surrounded by greenery. Protecting oneself from the COVID outbreak became easier in a home that was private, independent and enveloped in nature. When opting for a second home families prefer to go in for a bigger space that allows kids, seniors and even pets more room across which they can spread out and interact. With hybrid work and study systems today these second homes literally serve as a home away from home.
When designing this retreat, many owners are careful to ensure more open spaces like gardens, terrace, sprawling family rooms and wider windows which allow more air, freshness and light into the home. Thus, even while one is away from home, this oasis provides greenery, comfort, serenity and privacy that is wonderfully rejuvenating and boosts mental and physical health. It is a welcome contrast from city apartments which are smaller and constricting.
Expression of Creativity
For many a second home comes at a time when they are more settled in life, or contemplating a new path or way of life. As a result, the second home serves as an outlet for expressing one's creativity and the canvas upon which they can etch their future dreams and aspirations. Being intimately involved in designing the layout of a home, choosing the various materials – be it tiles, wallpaper, fabrics, or picking out suitable furniture, etc. is an immersive experience and connects you to your home in a holistic way. Many come away from this creative, architectural journey more rejuvenated, enriched and fulfilled; in a sense, ready for the next phase of their life's journey.
For a lot of other folks their second home is an oasis where they indulge in various aesthetic pursuits such as painting, gardening, designing, sculpture, writing and so on. The privacy and solitude is an effective stimulant for getting the creative juices flowing.
Quick & Convenient Getaway
Sometimes, we just need a quick break or a little breather from our regular lives. A little time to breathe, gather our thoughts and recharge for the week or month ahead. While many people do this by going away to hotels or farmhouses, many others just drive down to their second home without having to worry about booking or room availability.
A second home that is not more than a couple of hours' drive away is the ideal weekend getaway. Moreover, if your holiday home is just outside the city, it enables you to get there quicker, requires less planning, and the journey there and back is less tiring. Proximity to the city and easily accessible roads such as highways and expressways make a second home location more attractive. The proximity of Manor, Karjat, Pawana and other similar places which are a quick drive from Mumbai city have given rise to their appeal as a second home destination.
Asset/Wealth Creation
Better education and job opportunities has given rise to an economically mobile urban India. More families have double-earning couples with better financial ability to afford not just a home in the city but also a second home away from the city. Furthermore, current interest rates and financial planning tools support the ambition of families to invest in and own a second home.
The inherent nature of land's scarcity makes it a resource worth investing in. The growth of a home's value over time ensures creation of an asset and financial security. Families look forward to nurturing this precious asset and eventually passing it down to their children and grandchildren as their legacy.
To Conclude…
The second home concept is no longer one reserved just for the elite. The urban Indian family's needs, desires and ambitions are growing as they become more educated, achieve better employment opportunities, become more financially secure and get more global exposure thanks to social and digital media. A second or holiday home fulfils a growing need to live a balanced and healthy life in a natural and holistic environment. It acts as a base for de-stressing and detoxing from the routine hustle and bustle of a maximum city life. The multi-functional, adaptable second home or weekend home has evolved into the ultimate symbol of the growth of the urban Indian family.