CHOOSING THE RIGHT PROPERTY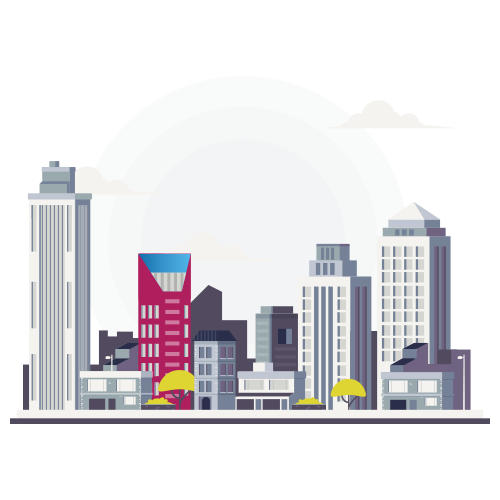 How should I shortlist projects for site visit?
Following criteria can be used to shortlist projects:
Right Project:

Locality: Distance from the hospital, school, metro station, airport, your work location, etc.
Apartment type: Whether your required type (1 BHK/2 BHK/3 BHK, etc.) is available
Budget: Approximate ticket size in the project and whether it fits in your budget
Availability: If the building is under construction/ready-to-move-in/resale property
Residential type: Type of property - apartment, developer floor, villa, farmhouse, studio apartment, service apartment etc.
Amenities: Available amenities like lift, park, gymnasium, swimming pool, security personnel, power backup, gas pipeline, parking, clubhouse, sports amenities, etc.
Furnishing: Furnishing provided: unfurnished/semi furnished/fully furnished?
Carpet area: Your requirement of minimum carpet Area.


Right Developer:

Past projects: The type of projects the developer has delivered in past.
Delivery record: Time taken by the developer to complete his previous projects
Financials: The prominent lenders which are backing the project, if any.
Occupancy rates: Occupancy Rates for the already delivered projects of the developer.
Market sentiment: A quick search related to developer online across real estate news and blogs, to get an idea of the developer's reputation.
Which quality parameters should I assess before construction begins?
Construction technology: This will be the major factor affecting the construction quality Modern technologies like Mivan, Pre-Fab provide long lasting quality of construction.
Flat density: More the number of flats per acre, lesser will be your share in the common amenities. Similarly, the number of users per lift will give an indication of how long you will need to wait for the lift.
Ceiling height: A High ceiling height will provide better air circulation
Bathroom & sanitary fixtures: Check for the brand of the sanitary fixtures that the developer is providing. Good brands will last longer be aesthetically better.
Flooring: Quality of flooring will depend on the tiles that are being used.
Kitchen: At times, developers also provide modular or semi modular kitchens which can be an added advantage.
Generator backup: Voltage of backup provided varies with projects, higher voltage of back-up will allow you to use air conditioner and other equipment even in the absence of power.
Security: Some projects provide video door and other advanced forms of security; this can be an added benefit with your flat.
Paint: Quality of paint will depend on its type and brand. This will be specified by the builder before beginning the construction.
Electric fitting: Electric fitting brand will also affect its lifetime, this can be checked with developer before the execution of the project.
What factors should I evaluate to choose between an under construction or ready to move in property?
Cost
If factors such as location, area, property type, and developer are same, a ready-to-move house usually costs more than an under-construction one.
Risk v/s Returns
Buying an under construction property usually yields a higher return on investment due to an extended window period between the buying stage and delivery timeline. There is, however, an element of risk associated with an under-construction property in terms of on-time delivery of the property. With RERA, the risks have significantly reduced.
Availability
A ready-to-move in property is available for immediate occupancy. This also potentially saves you from the hassles of paying both the rent and EMIs.
Tax implications
Goods and Services Tax levies a 12 percent tax on the purchase of under-construction properties. Ready properties, however, are left out of the ambit of GST. Tax benefits can be availed for home loans under section 24, 80EE and 80C of the Income Tax Act. The benefits under these sections are restricted to only ready-to-move-in properties or if possession is taken within 3 years of availing home loan.
Quality of construction
In case of an under-construction property, you are aware of the quality of materials being used and the strength of the foundation; however for a ready-to-move in property, it may be more difficult to ascertain the quality.

Age of Property
A ready-to-move in property might start wearing out faster as compared to an under construction property (depending on the age and maintenance)