CHECKING CONSTRUCTION QUALITY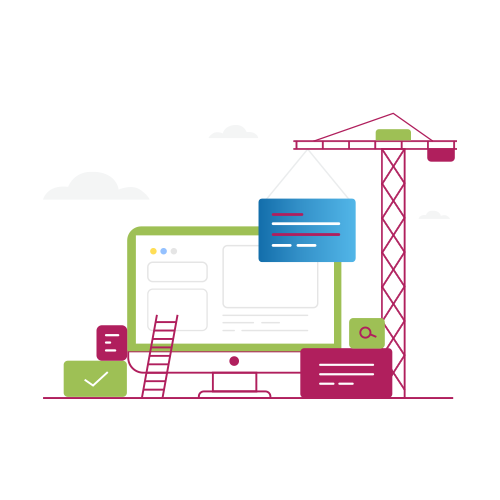 What does construction quality stand for?
The construction quality stands for adhering to IS standards and delivering on the following aspects:
Quality in Design – Name and brand of structural consultant and the architect.
Quality in Procurement - Category of vendors from which we procure construction. materials like tiles, wood, cement, etc., brands of materials used like paints, adhesives, tiles etc.
Quality of the construction contractor.
Quality in Execution - Quality checks are done on the construction materials, tests and audits done from third parties to maintain quality standards
What are different construction technologies and how do they affect quality?
| Sr. No. | Technology | Details | Advantages | Disadvantages |
| --- | --- | --- | --- | --- |
| 1 | Conventional Techniques | In-situ method or wet construction method, in the conventional formwork, standard framed panels are tied together over their backs with wailings, which are essentially horizontal members. | Bricks remain cooler as compared to concrete, modifications later are easy to be implemented. | Wall forms are prone to edge and corner damages, increased pressures by wet concrete can lead to a leak of grout and hence, a bad finish to the wall. |
| 2 | Aluminum Form Technology | Commonly known as "MIVAN" is a popular type of aluminum formwork technology. The formwork and floor slab structures provide a structural system in one continuous pour. Using this technology, large room sized walls and floor slabs are erected at the site. | Concrete shapes constructed with the utmost consistency, accuracy, and high quality.Highly durable structures produced. | Making modifications is not easy. |
| 3 | Tunnel Form Technology | In this technology, a stable structure is put up on a 24-hour cycle basis. The tunnel form technique is commonly used for multi-storied buildings as it reduces cycle time. | A sturdy and durable structure formed. | Making modifications is not easy. |
| 4 | Prefabrication | It is the practice of assembling components of a structure not at the place of the actual project, but at a factory. Then, the entire assembly or sub-assembly is transported to the construction site and assembling it with the main structure. | Indoor fabrication can reduce the impacts of severe weather. Reduces inaccuracy in construction. | |
What are some good sustainable practices that should be followed in a project? Is there a rating which indicates environment friendliness of a project?
The Indian Green Building Council (IGBC) has launched IGBC Green New Buildings rating system. This rating program is a tool which enables the designer to apply green concepts and reduce environmental impacts that are measurable. IGBC recognizes Green New Buildings that achieve one of the rating levels with a formal letter of certification and a mountable plaque.
| Certification Level | Recognition |
| --- | --- |
| Certified | Best Practices |
| Silver | Outstanding Performance |
| Gold | National Excellence |
| Platinum | Global Leadership |
Following practices are identified as green practices by IGBC to provide the rating:
Sustainable Architecture and Design:

Developers should retain the site features like topology, trees, natural rocks, site contour and water bodies.
They should also adopt architectural design features like skylights, daylighting, passive cooling technique etc. to reduce energy consumption.

Site selection and planning:

Providing basic amenities like ATM, School, Pharmacy etc. at a walking distance reduces automobile use.
Encouraging the use of non-fossil fuel vehicles by providing charging facilities for low-emitting vehicles.
Avoiding disturbance to natural topography or vegetation by retaining such area in design.
Preserving existing fully-grown trees and planting new tree saplings.
Reducing heat island effect by providing covered parking, vegetation on exposed roof area and using high reflective materials.
Reducing light pollution by reducing upward lighting and reducing lighting power density.
Ensuring building design caters to differently abled and senior citizens.
Promoting welfare of construction workforce by providing safe and healthy work conditions.

Water conservation:

Enhancing ground water table and reducing municipal water demand through effective rainwater harvesting.
Limiting the use of turf on the site to conserve water and ensuring that landscaped area is planted with drought tolerant species.
Treating waste water generated on-site, so as to avoid polluting the receiving streams by safe disposal and using treated waste water, thereby reducing dependence on potable water.

Energy efficiency:

Encouraging use of eco-friendly refrigerants and halons in the building, thereby minimizing negative impact on the ozone layer.
Encouraging the use of on-site and off-site renewable technologies.
Encouraging sub-metering and continuous monitoring to identify improvement opportunities in building's energy performance.

Building materials and resources:

Facilitating segregation of waste at source to encourage reuse or recycling of materials, thereby avoiding waste being sent to landfills.
Using certified green building materials, products, and equipment, so as to reduce dependence on materials that have associated negative environmental impacts.

Indoor environmental quality:

Providing adequate outdoor air ventilation, so as to avoid pollutants affecting indoor air quality
Minimizing exposure of non-smokers to the adverse health impacts arising due to passive smoking in the building by creating smoking prohibited areas and designated smoking rooms.
Continuously monitoring and controlling carbon dioxide level in the building to ensure occupant's comfort and well-being.
Encourage use of materials (Paints, coatings, adhesives, carpets, wood) and systems with low VOC emissions, so as to reduce adverse health impacts on building occupants.